The Employee Attendance Management software is tightly integrated with the organization's HR data base. The in-time and out-time, lunch and breaks entered by the employees will help the respective authority in charge to keep track of the activities of the employees.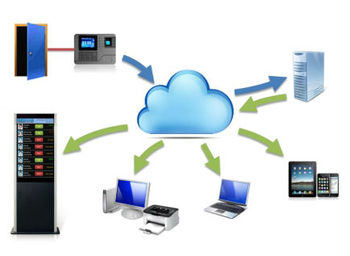 The Employee Attendance Management System helps in keeping track of the attendance of employees based on various events like shift, late, overtime, permission, holiday working and on duty.
Auto permission requests are sent to respective managers and business heads regarding a particular employee's leave/permission. The online leave management system is the most important feature of this Attendance management software.
Emportant Leave Management System helps to synchronize attendance data online. Monthly consolidated data of attendance details of employees for payroll integration can also be generated using Attendance Management System.
Single click view of all time office events like hours worked, late, permission, on duty, overtime, leave of an employee for date or month period can also be obtained from this Attendance Management system.
The Employee Attendance Management System helps to monitor the productivity of the employees and also keep a check on the Employee absenteeism, which in turn helps in achieving the organizations goals.
 

Call us today!

+91-87 677 37 677